Stainless Steel
Use scrub pad* to clean you faucet made of stainless steel.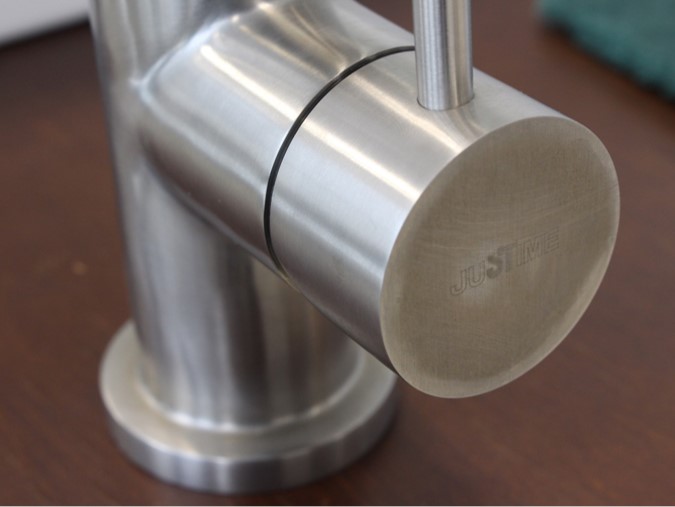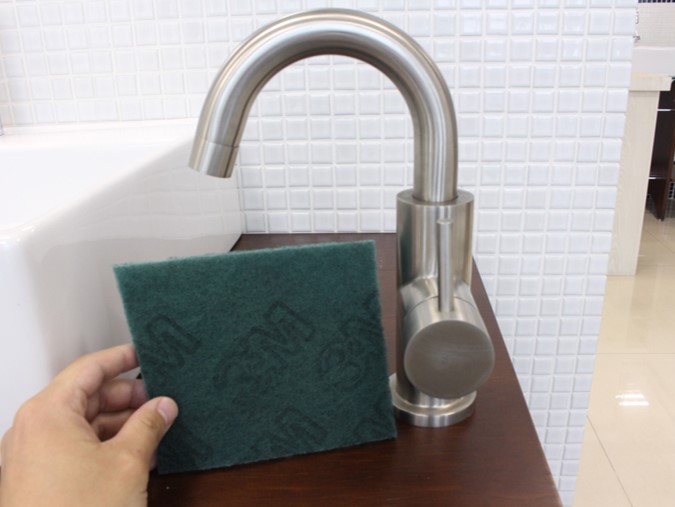 * Scrub pad: 3M"Scoth Brite" is recommended
Use pad to scrub the faucet surface around to remove dirt.
To finish cleaning, rinse your faucet with some water and let it air dry.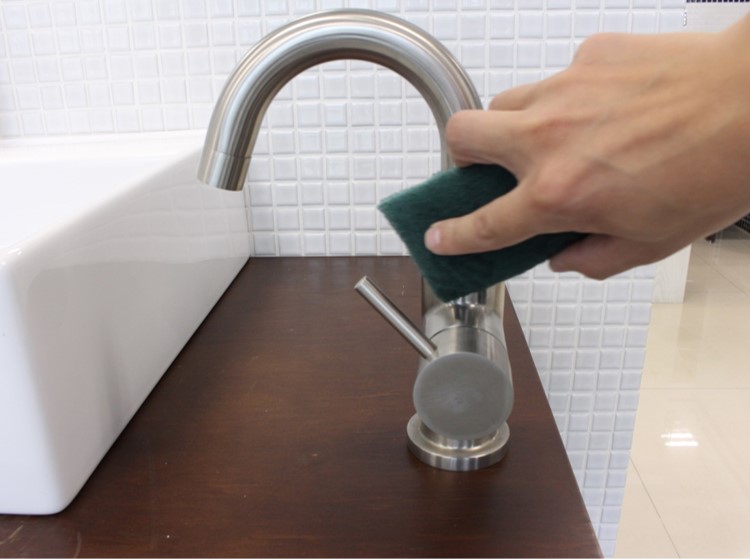 As shown in the figures below you would see the differences immediately.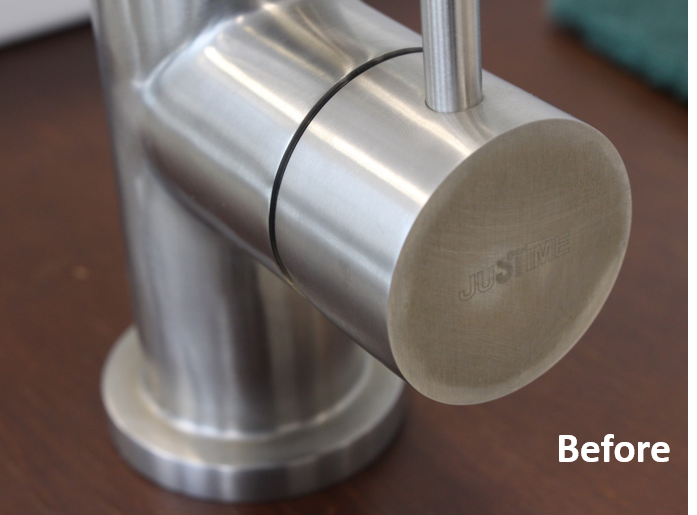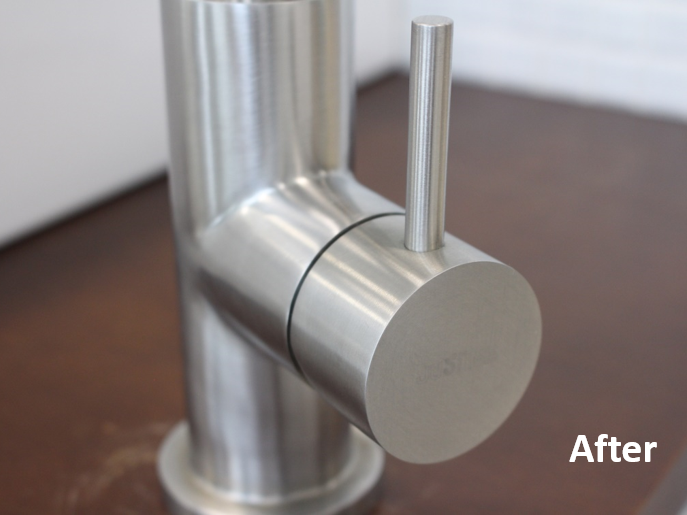 Note: Regularly clean your faucet with suggested instructions, and it will say thanks to you.
Stainless Steel: